Storage units are an important part of modern life, so most people don't think they're particularly exciting. You may think that self-storages are just for keeping things. However, they're actually quite useful in a number of ways.
They can be used to store your possessions in a safe and secure way, and you can even rent a storage space if you need extra room.
Self-storage is very popular with people who have moved a home or office. It's also good for storing items such as furniture, tools, equipment, and other large objects.
If you're moving a home, it's worth considering renting a unit before you move into your new house.
Self storage has been around for hundreds of years and the service's economic numbers are larger than one might expect.
Self Storage Facts
Here's some fun storage unit facts. Some of them might change your level of understanding on this useful service.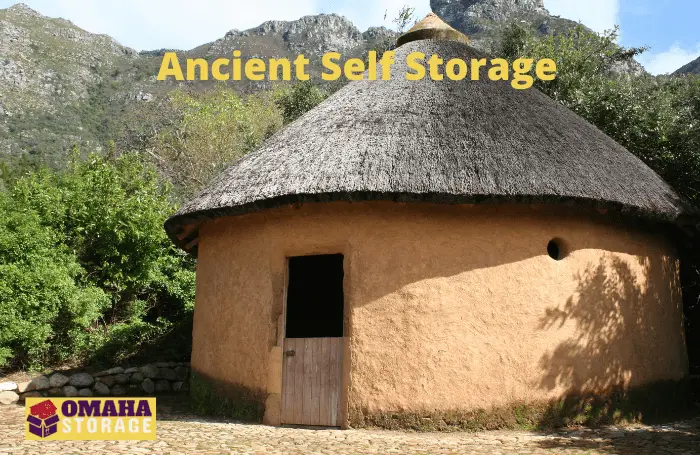 1. Self-Storage Isn't a New Concept
Researchers have concluded that ancient Chinese storage units date back to 6,000 years ago. These units were filled with items the ancestors didn't want to store at home.
Among these ancient items were extra pairs of flip flop sandals, family heirlooms, collectibles, and valuable possessions — giving insight into how people will continue to use their storage units in the distant future.
It is widely believed by historians that a man called Xiang Lau opened the first storage unit in China, when he realized his home was full of the bones of enemies he conquered. That's an interesting thought… to wake up each day seeing the dried out bones of enemies.
So he built a stone structure to protect his bone collection and that structure still functions today. By doing so, he unknowingly started the first self storage center.
However, we must acknowledge that the true beginnings of modern storage facilities likely takes place in America. And in our own Omaha too! The Bekins brothers (Martin and John) started up Bekins Van and Storage Company. Initially they had three horse-drawn carriages which they called vans.
The Bekins Company would provide moving services across the state for families who needed them — and even stored some items for short periods.
For the rest of the story, you probably knew that Bekins grew over the years. Eventually helping people as far west as Los Angeles. Because of their high company standards, Bekins still exists today.
In our modern times, people use storage units to hold extra furniture, clothing, treasured antiques and seasonal decorations. This helps keep living rooms, kitchens, garages, basements and attics uncluttered and organized.
Additionally, many people use storage facilities to protect their valuables from theft.
If you're thinking about renting a storage facility, take inventory of everything you own and figure out which things you need most often. If you're looking for storage space, consider using storage units like our ancestors — storing things they didn't need at the time but needed access to later.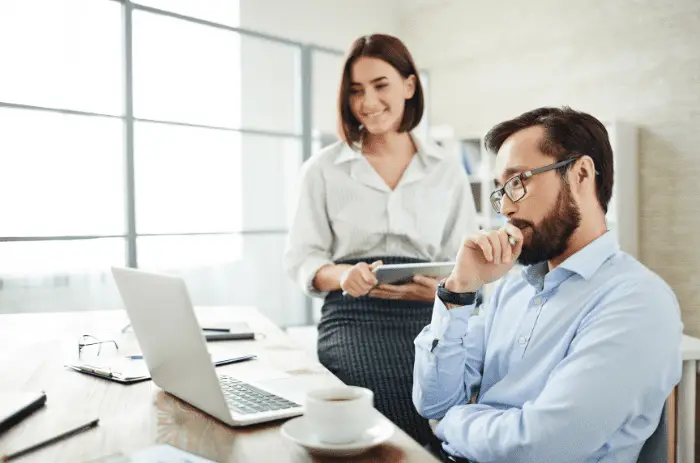 2. Storage Costs Can be Quick to Estimate
Some people avoid renting storage units because they're worried about the additional cost. Because storing things at a self-storage facility is normally associated with big changes in one's lifestyle, it only makes sense for most people to be anxious about paying an additional monthly fee.
You can easily calculate your projected monthly budget by looking at industry averages online. Nationwide, the average cost per square foot of self-storing items is $1.25 per month, according to The Spare Foot. This can help you to come up with a budget estimate for your needs.
If you have a 10'x10' room in your house filled with items you want to store, you can estimate that storing them in a self-storage facility will be approximately $125 per month.
You might not need as much room as your original space at home. You can use stacked items — including furniture and boxes — to utilize more vertical space when estimating the floor space need.
Ask storage facilities where they keep their standard units, and figure out if there are any locations where you could put them close together. Think about whether you could store things like couches, tables, chairs, etc., next to each other.
You can find a free estimate online for any type of storage unit. You'll get a detailed breakdown of what you'll pay monthly for rent, insurance, utilities, repairs and maintenance.
This self storage information will help you decide if the cost is right for you. However, there are some costs that aren't included in the estimate. For example, you won't see the cost of security deposits or fees charged by your local government.
The best storage rates are often kept secret. You can get an estimate and reserve your space — all within 5 minutes.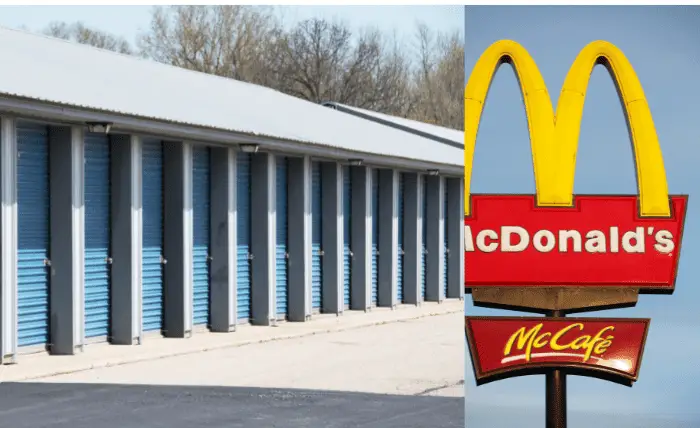 3. There are more Storage Centers in the United States than McDonald's locations
There are so many people who rely on storing items at a local facility for keeping their homes clean and organized, that the business has grown exponentially, providing customers with more choices than ever before.
The United States is number 1 for total annual self storage sales. Americans spend more money on their self-storage units than anyone else in the world.
In 2015, we spent $38 billion on self-storage alone. That's greater than any country in Europe ever spent on all forms of storage.
With more than 48,500 self storage centers at the end of 2014, that's more than three times as many McDonald's restaurants. It's an average of 970 storage centers in each state.
Many people upon hearing this self storage information begin to wonder… "where are they hiding all these large storage centers?" The increase in competition allows for self storage centers that are cleaner, more secure and price competitive.
Seeing there are more self storage centers than the number of McDonalds, it is amazing how many belongings are taking up space in self-storage.
And that there is enough space within U.S. storage facilities for every American to stand beneath a storage roof — it is astonishing.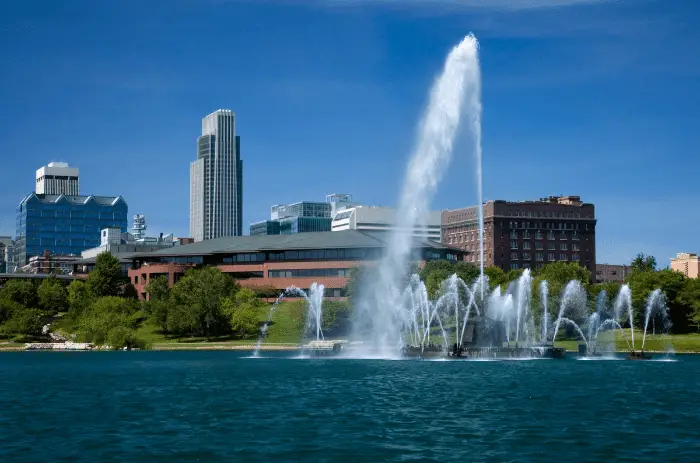 4. Rural Areas Have the Most Self-storage
It's quite natural to think that some of the biggest self storage markets are the most populated metropolitan areas, but this is just not the case.
It turns out some less-populated places are actually self storage hotspots. This would include our Omaha, along with Wichita Texas, Tulsa Oklahoma, Little Rock Arkansas, Knoxville Tennessee, Madison Wisconsin and Baton Rouge Louisiana. Each place has special circumstances that make them ideal for large amount of self-storage customers.
For example, Wichita is the home town of an air force base that houses several military personnel who come into town for work. Many stay there for a while to complete a needed task. Many of these people do not want to move their belongings into limited living quarters — so they opt for a storage unit instead.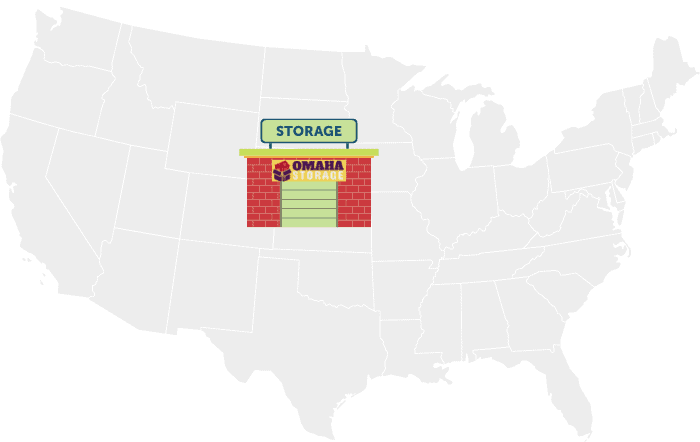 5. Storage Space Covers 84 Square Miles
There's 2.6 billion square feet of self-storage space available for renting, which equals 84 square miles. 52% of storage space is located in suburban areas, 34% is in urban areas and 16% in rural areas.
The number of self-storage facilities has increased by nearly 23% since 2010. In fact, the industry grew by 8.2 million square feet between 2011 and 2014 alone.
Despite all this growth and space available, most units are almost all full.
Even though many storage spaces are sold out right now, the right call can locate a good space nearby. Call now to get an estimate and reserve your space — all within 5 minutes.
6. U.S. Self-storage Units Are Almost All Full
One of the well known storage unit facts is that Americans use the most self-service facilities. People say it's because we buy so many things.
We tend to buy more things when we're hoarding them. There's a quote said around the world that goes like this… "when it comes to hoarding, you have no chance at beating an American."
It seems logical that we'd be more likely to buy things if we could keep them.
Furthermore, there is a possibility that we may want to use the item again in the near future. Many people believe that way. They don't know if they might use the item again so they're more likely to keep the item. But where to keep them?
At this rate, when people keep on storing things, then they're going to be needing more space to store them. It's easy and even encourages people to use self storage.
Self-storage facilities allow people to control what they store. They're able to access their items whenever they want within the storage facilities' operating hours.
A nationwide study conducted in 2015 revealed that 90 percent of storage facilities were filled. Thus, if you wish to store something in a storage space that is currently vacant, you'd better hurry up.
Even though many storage spaces are sold out right now, the right call can locate a good space nearby. Call now to get an estimate.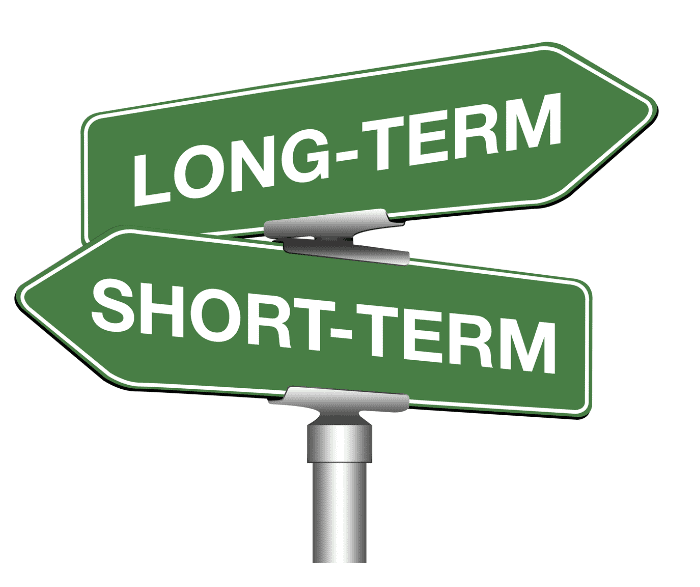 7. Most People Rent Self Storage Long-Term
Self-storage units are becoming so popular these days that some people just choose not to own their own storage unit but instead simply lease one from a company. Statistics show that many people who only intended to rent for a short period of time ended up renting much longer than they expected, usually over a year.
This shows that storage units are so popular that most people rent them longer than they first planned.
However it only makes sense to rent a storage unit that fits your needs and not much larger. You could rent a smaller unit to save money each month — although renting a larger 10'x15′ unit could help you access your things so much quicker.
You may want to consider transferring to a smaller storage unit even if you haven't found any open spaces at your current location. If you ask, your storage center might prorate the monthly rent and apply your prepayment towards a smaller spot, saving you some time and money.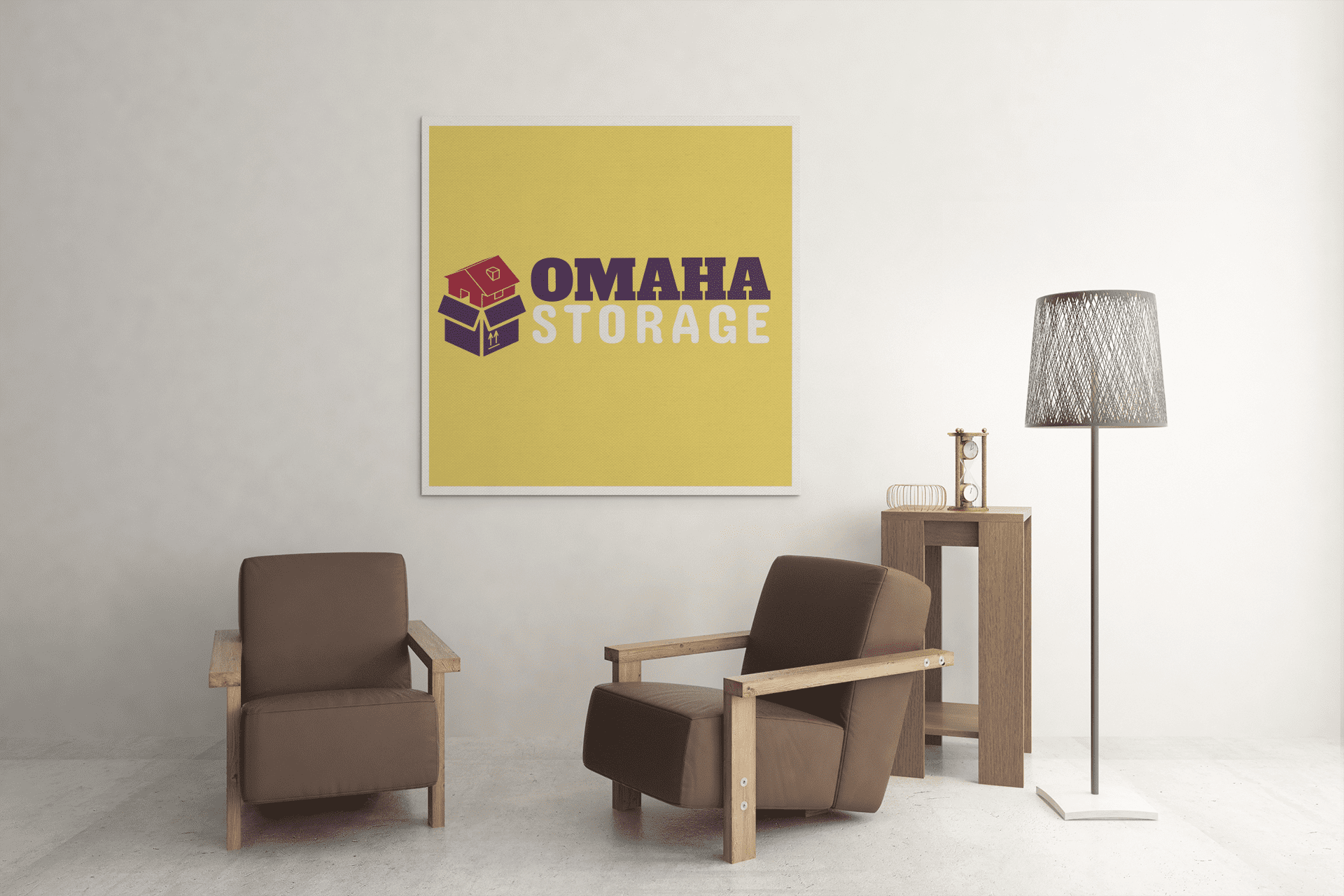 8. The Most Common Self Stored Item is Furniture
Furniture is the most common thing stored according to the most recent self storage information. We believe this is due to the fact that furniture tends to take up a lot of room.
Additionally, furniture can be very heavy. So, it would make sense that people would opt to store their furniture in a facility rather than lugging it around with them.
Storage experts recommend that you purchase or build sturdy boxes to protect your belongings. These can be used as packing materials or to move heavy objects.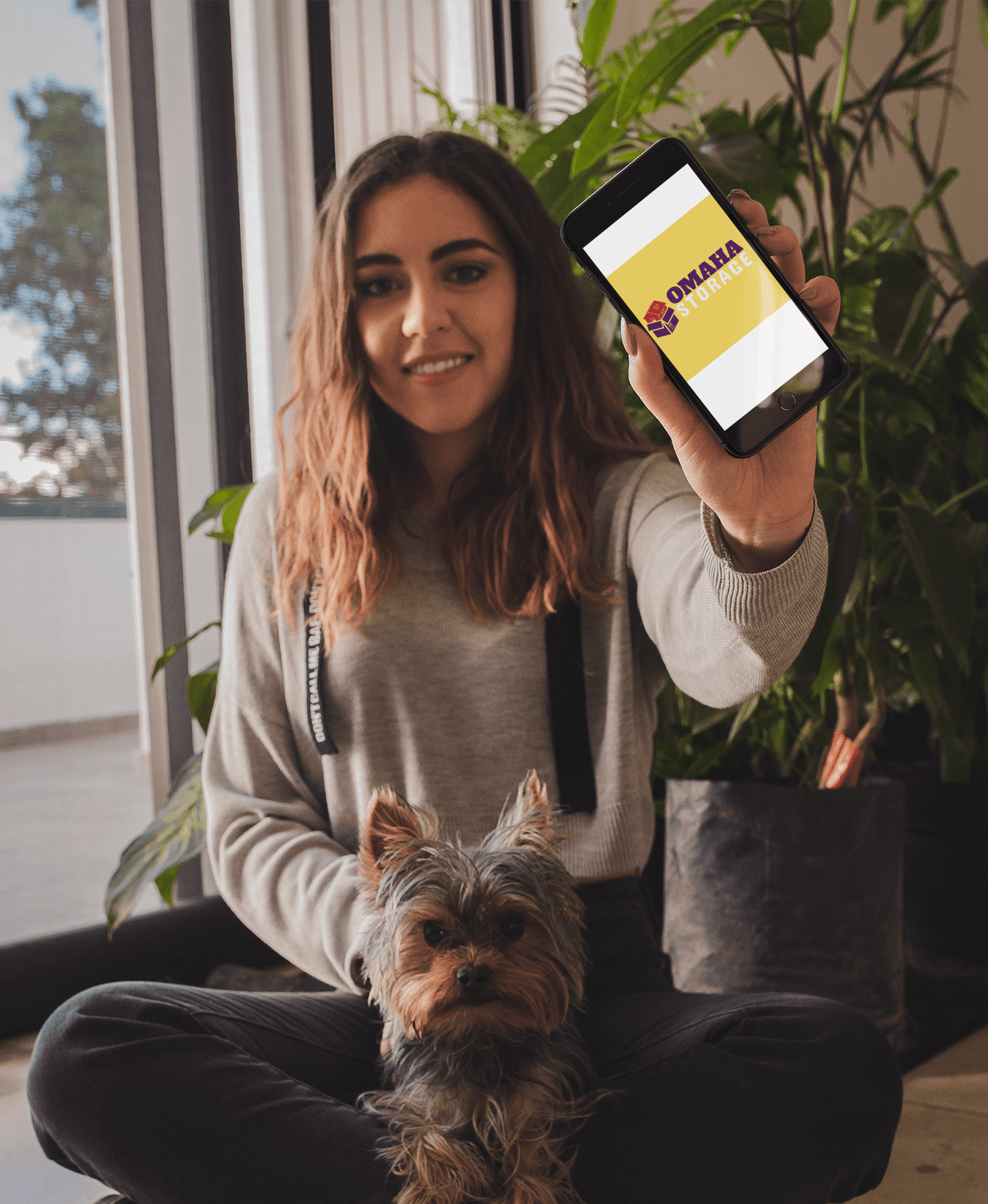 9. Self Storage Centers are Embracing Technology
Between recent technology innovations and the effect from the covid lockdowns, many storage centers added the ability to sign up for a rental online and to pay this way too.
Many facilities also added automated kiosks at entry gates, phone apps for entry/exit, video camera surveillance for security, and more.
We can help you get a storage space at a center that has the latest technology. Call now to get an estimate and reserve your space — all within 5 minutes.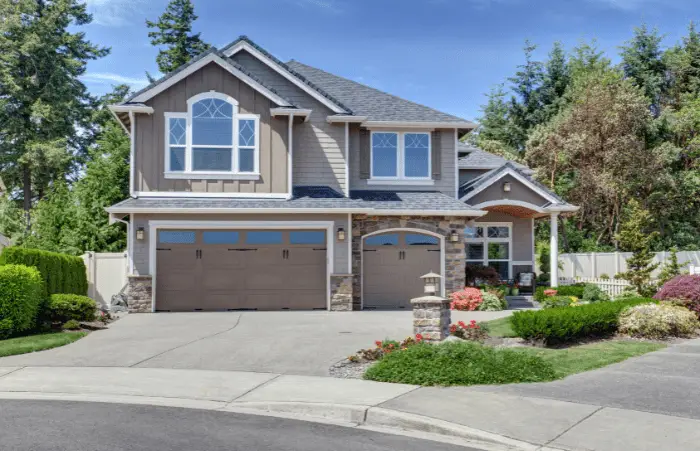 10. A Majority of Renters Have a Garage
One of the surprising storage unit facts is that among the customers who rent self storage space — about two-thirds have a garage and one-third have a basement. This goes right along with the statistic that over two-thirds of people who have self storage space actually live in a single family home.
The next biggest self-storage market is college students who typically need a unit for about 4 years. They tend to use storage units for storing school supplies, clothing, and other miscellaneous items.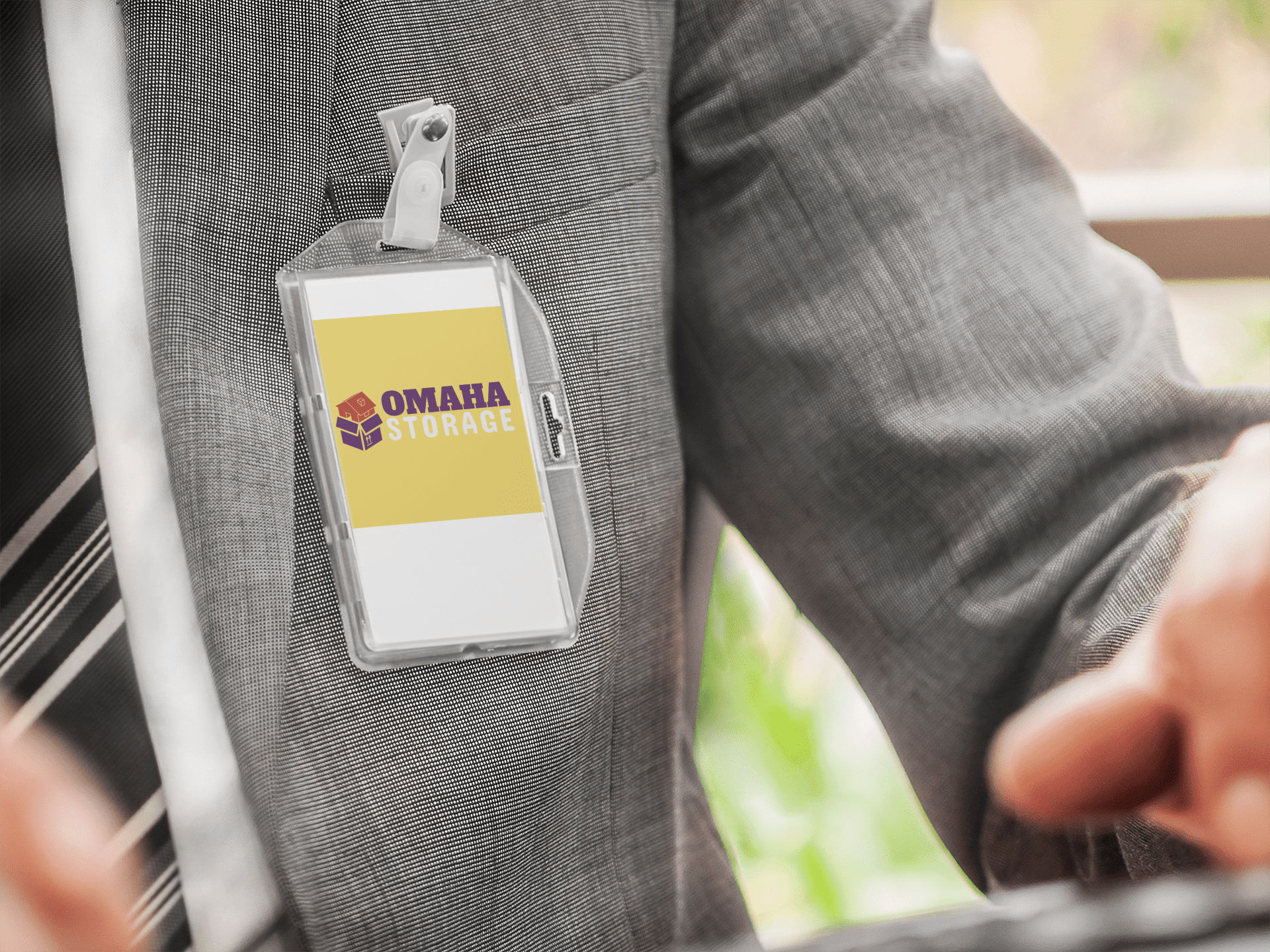 11. Self Storage Centers Employ Thousands of People
There are approximately 170,000 people employed by self storage companies across the U.S. According to the Bureau of Labor Statis­tics, the average hourly wage for employees at self-storage facilities is $22.48 per hour, which is lower than the national average of $25.50.
We hope you enjoyed these self storage facts.