Smartphone apps offer promising ways to make things convenient for self-storage renters. To help people who rent a self storage unit, many self storage centers offer a phone app to manage each renter's unit.
These apps can control gate access, pay storage center bills, keep track of the renter's inventory in the unit and much more.
There are also several independent apps that can be downloaded to the phone to manage the renter's self storage unit.
Some apps might even let you sign up for insurance to cover your storage center contents.
But not all apps are created equal. You need to know which apps are most reliable when doing which types of tasks. You can use these tips to help you choose which mobile applications offer the best features for your particular needs.
In this article, we will review the best self storage phone apps. We have selected these apps based on their popularity, ease of use, customer support and overall satisfaction.
How to Download These Apps to Your Phone
The best way to download the app as you review this article is to copy the name of the app and then on your cell phone — go to either the Apple App Store (for iPhone users) or the Google Play Store (for Android users).
Once at the store, you can then "GET" the app  by typing the name into the search. When asked to download it, say yes and the app will download directly to your phone.
Once the app is fully downloaded, start the app and put in your information to create your new account. Once the account is created, you can start the app each time you need it and it will load up and give you the instant access you're looking for.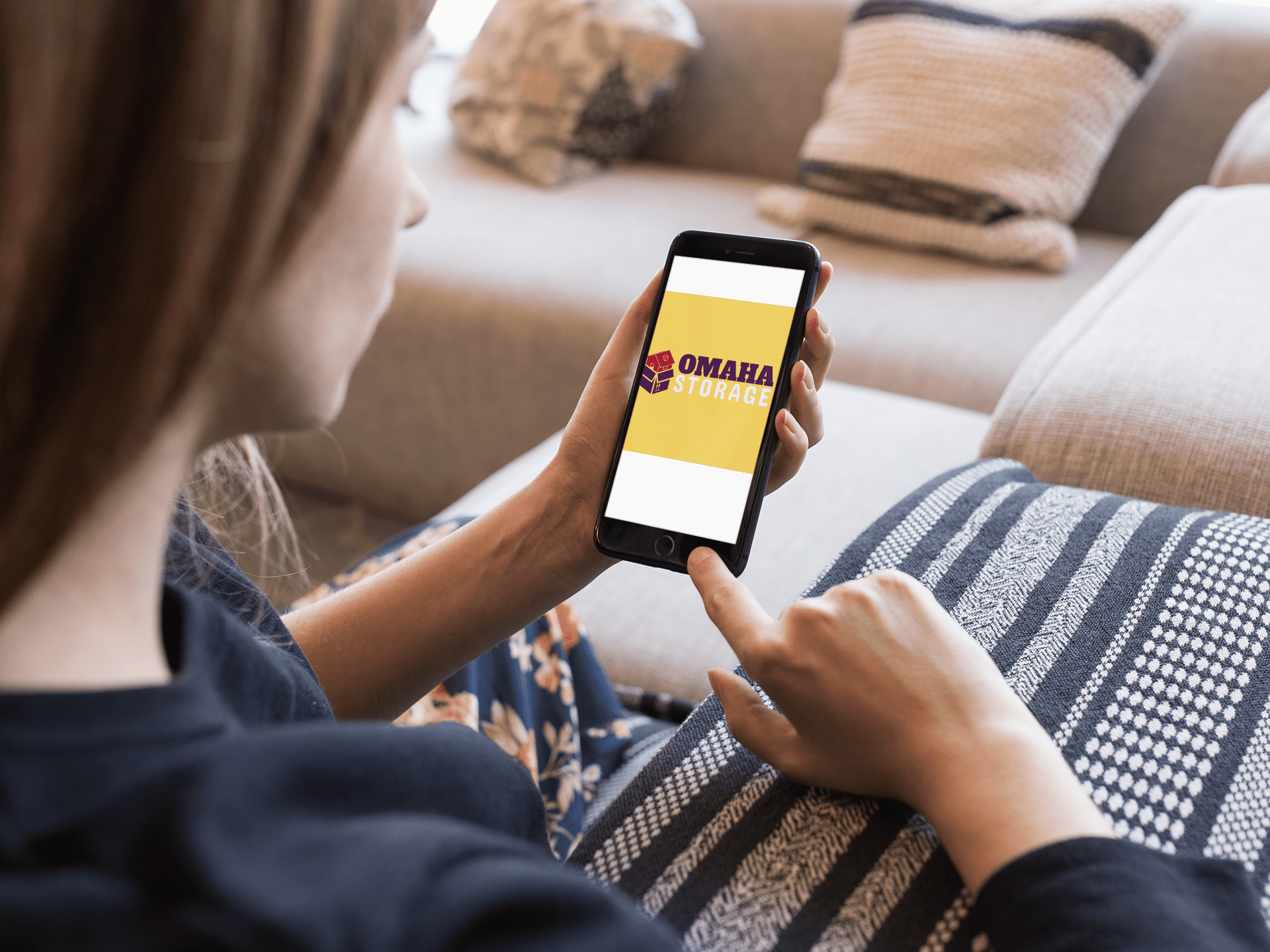 Mini Storage phone apps can help with your storage needs by keeping an inventory of your items, opening/closing the gate, and even sending payments for your storage bill.
Best Self Storage Apps For Self Storage Renters
1. Self Storage App
The Self Storage App from SpiderDoor is one of the most popular self storage management apps available. It has been around since 2017 and it was created by the same company that created the well-known online moving service called mover.com.
This app offers an easy way to find your nearest self storage facility, view photos of your current or past units, get directions to your storage unit, see what items you currently have stored in your unit and even schedule pick up and delivery services.

The app is highly rated with 536 reviews and a rating of 4.8 out of 5.
2. My Space Self Storage
My Space Self Storage is a handy app that will help you find a self storage facility based on your needs. For example, you can select whether you're looking for climate controlled storage spaces, pet friendly storage spaces, drive up storage spaces or outdoor storage spaces. You can also filter your results by size, price range, brand and amenities offered.
The app allows you to read reviews about the storage facility and contact the owner directly through email.

The app has 18 reviewers who gave it a rating of 4.9 out of 5
3. Public Storage
The Public Storage app lets you browse their inventory of storage spaces near you and see which ones have availability. You can apply for an available space online and once approved, you'll get directions to your new storage unit. Their site states that you can open gates, doors, pay your bill and manage your account. You can do everything from the convenience of your cell phone.

The app is highly rated with 40,500 reviews and a rating of 4.7 out of 5.
4. U-Haul
The U-Haul app lets you book a moving truck rental from one of their locations directly from your phone. You can also schedule pick ups and drop offs, pay for your rental online, rent a storage unit and track the progress of your move.

The app is highly rated with 215,449 reviewers who gave the app a 4.5 out of 5 rating.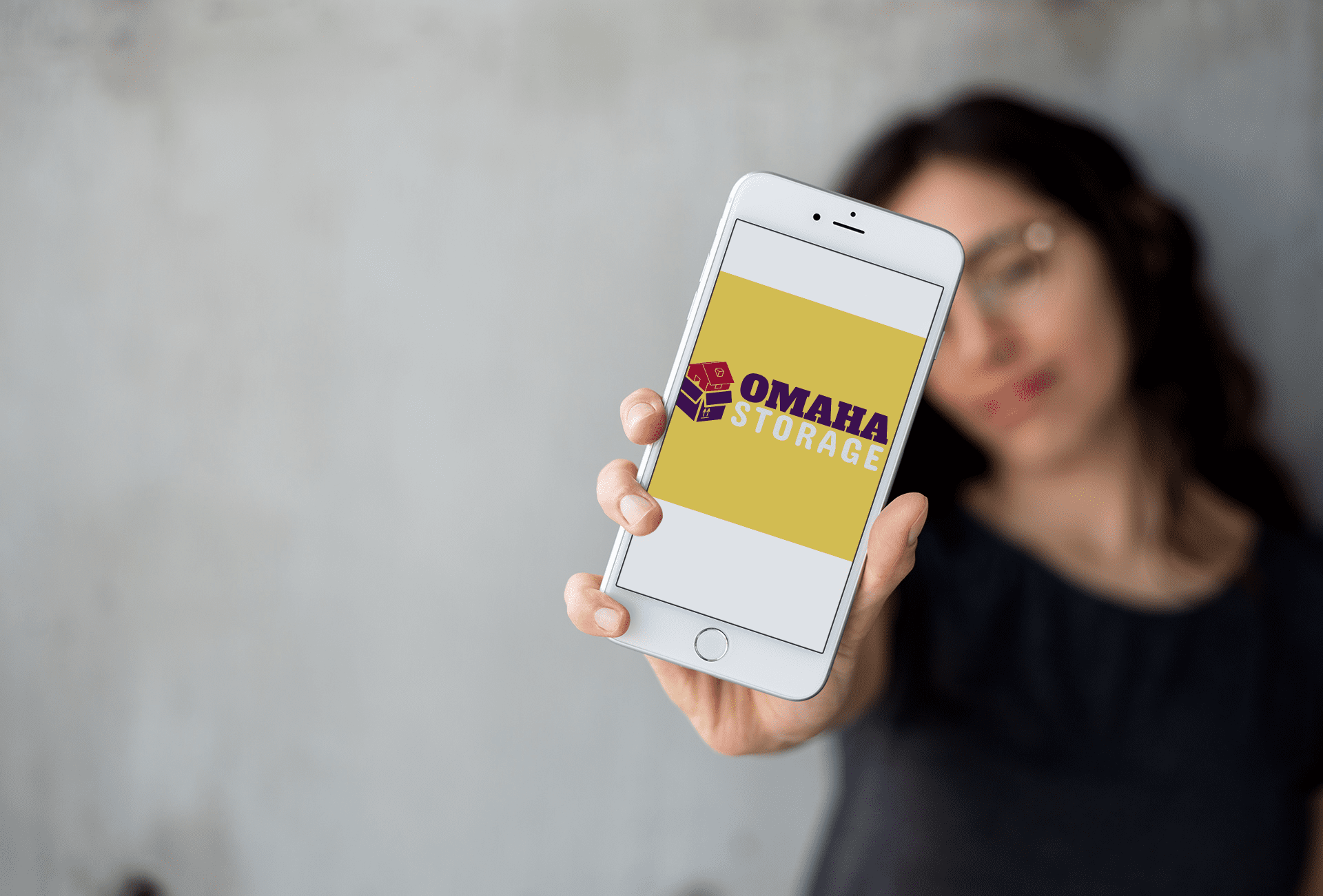 Mini Storage phone apps bring the latest technology to storage.
5. CubeSmart Self Storage
The CubeSmart app lets you browse their storage spaces and reserve a spot for yourself. If you decide to go ahead with your reservation, you can use the app to create a customized key fob that opens the gate to your storage unit.
You can also manage your account, change your address, request repairs, report problems and more.

The app is currently gathering more reviews with 104 reviews showing and a rating of 1.4 out of 5.
6. ExtraSpace
ExtraSpace is another popular choice among renters because they offer affordable monthly rates (a few dollars cheaper than average). You can book a storage unit online and once you arrive at the facility, you can access your stuff using a unique PIN number. The app can retrieve your gate code, utilize bluetooth to open the gate upon arrival and manage payments.

The app is highly rated with over 1,000 reviews and a rating of 4.3 out of 5.
7. MakeSpace
MakeSpace claims to be "your closet in the cloud." Their app can take a picture of each item and measure how much space it take. From there it can recommend ways to maximize your storage space. The MakeSpace Team then picks up, hauls and stores your stuff — for less than the cost of traditional self storage. The app can also schedule pickups and deliveries and keep a photo catalog of your belongings.

The app is highly rated with over 1,500 reviews and a rating of 4.7 out of 5.
8. SmartStop Self Storage
SmartStop Self Storage offers secure storage units with 24/7 video surveillance. They also provide climate controlled storage spaces and drive up storage units. The cell phone app can help you locate a storage facility in under 5 minutes.

The app has 17 reviewers who gave it a rating of 4.5 out of 5
9. MyStorPal
MyStorPal claims to be "storage at your fingertips." You can look up your unit number and gate access codes, get address directions to your storage facility and make payments from your mobile device. The app can also photograph and document your belongings along with one touch support to call your storage facility. Available for both iOS and Android, MyStorPal answers common questions and provides a secure mobile payment portal that acts as a virtual cashier.

The app doesn't have a lot of reviews yet, with 28 reviewers and a rating of 3.4 out of 5.
10. Mini U Storage
This app is designed specifically for helping you store your belongings. It helps you search for a storage facility nearby and reserve a spot for your things. Once you arrive, you can open the gate to your storage space using a code sent on screen at the completion of the online rental agreement. You can make payments and see your balance with the app.

The app has 629 reviewers who gave it a rating of 4.6 out of 5
11. Neighbor
When you're looking for storage space, Neighbor Storage gives you access to neighbors' spaces. Securely and easily find cheap storage or list your unused space for free. Neighbor helps you save up to 50% off the cost of secure storage for your belongings.
This is the only storage app here that can also make you money since you can rent out your empty space for a monthly income.
Neighbor provides a marketplace of affordable storage units by accessing unused residential and commercial space. Neighbor connects people who have extra space in their homes to tenants who need self-storage.

The app has 2,400 reviewers who gave it a rating of 4.6 out of 5
12. Storage Genie
Storage Genie allows you to compare prices and availability of storage facilities in your area. You can book a storage unit online or through the app. If you don't want to pay upfront, you can use an installment plan. The app will even let you know when your storage unit is available.
The app has 38 reviewers and a rating of 2.3 out of 5.
13. My Self Storage
You can search for local storage facilities near you, view photos of your storage unit, request service and more. The app also lets you manage your account information and track your storage unit's location.
The app has 31 reviewers who give it a rating of 5 out of 5
In conclusion, these are some of the best self storage apps for renters that we found. We hope this guide helped you decide which app to choose.
If you have any other suggestions, please leave them in the comments below!