Selecting a storage unit doesn't have to be a stressful task. But for someone that has not ever rented a storage unit before, it is possible to make some common mistakes while choosing a storage option.
Typical Storage Unit Size for a Two Bedroom Home
The short answer is: typically a 10×10 space can handle belongings from a two bedroom home.
If you're looking for the best storage unit size to furnish a two bedroom home, you'll want to get the right size that will hold as much as you need while also being cost effective.
The 10×10 unit is very popular but could be hard to find one available. Instead of looking online, you can call now to reserve a nearby space — and get an estimate within 5 minutes.
Otherwise, you could end up paying more for a larger than needed space — or worse yet, having to move all your belongings an additional time because the original storage space was too small.
The Cost of Storage Choices
Typically, bigger units cost more than the smaller ones as expected, although the price per square foot can be lower as unit size increases. The local availability and demand in the market — or the price at a single outlet — can also affect the cost. 
Climate control units – If you go for climate control storage space, it will offer better protection for your items. These units regulate humidity and temperature to offset any seasonal changes. These units can cost a little more because of the environmental control used to protect your belongings.
Based on the storage sizes – If you are looking for a storage unit size 2 bedroom house, typically a 10×10 unit will work. Smaller units are more affordable than larger ones. To find the price based on per square foot, multiply the size by the length times the width. Take that number and divide by the monthly rent to get the per square foot price.

 The price per square foot can help provide a comparison between unit sizes in case you are waivering between one size or another.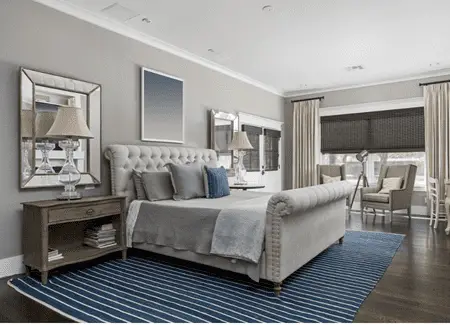 Storage Unit Size Guide
To accommodate a wide range of budgets and needs, storage centers will offer several sizes. Oftentimes the sizes start with 5×5 and go up to 10×30. Below is a short description of each.
5 x 5 units– This is 25 square feet, which is the size of a small closet. It would fit several boxes, small sets of mattresses, and a dresser. You can also add off-season clothes, kid's toys, camping gear, gardening tools, personal products, and decorations.

 
5 x 10 units– This is approx 50 square feet and almost the same as the 5 x 5 space. This space is perfect for a one-bedroom or a dorm room with a queen-sized set of mattresses, many storage boxes, a bike, a TV, a dresser, and a love seat.

 
10 x 10 units– This is the most common size when storing belongings for a two bedroom house. This is 100 square feet and the items that will fit here are an entire family room, and two bedrooms of belongings.

 
10 x 15 units– This is approximately 150 square feet, and is slightly smaller than a single-car garage. A three bedroom house can fit here along with some appliances, tables, piano, couches, and big TVs.

 
10 x 20 units– This is a 200 square foot size. You can fit a car here. You can fit a four bedroom home, including a dryer, washer, and refrigerator; workout things, dining room items, mattresses and couches.

 
10 x 30 units– This is 300 square feet of space. You can fit cars, bikes, outdoor, seasonal items, main appliances, entertainment centers, dining room objects, couches, dressers, mattress sets, and much more.

 
Things to watch out for
Before you select the storage space for your two-bedroom house, you'll want to get some information together. Let's take a look. 
List the items – Itemize the things you have and the items you want to store. This can help you better feel organized and relieve some moving stress.
Check the space that your moving truck can handle – If you are using a truck to move things, the dimension of the vehicle will help you determine the amount of items you can move at a time. If the storage center lets you use their complimentary truck, try to get the largest size available.
If you are in doubt – If you are confused or in doubt about the size, then you may look for a slightly bigger option. It will take a bit more money from your pocket, but you will not end up with a smaller storage unit, that barely fits your items – or worse, you have to re-move your items into a larger space.

 
Checking before renting or buying – Whether you rent or buy the storage, reserve your option to visit the storage center and check containers in person. You can use a tape to measure the size.

 
Drive-up Storage Compared to Climate-Controlled Storage
1. Climate-Controlled Storage – As mentioned earlier, this type of storage has a controlled temperature. The heat stays from 55 to 85 degrees Fahrenheit. This can protect your items from the outside weather. This can also protect delicate belongings.
However, these units are often interior units in order to preserve the temperature, and you may have to carry your belongings through a hallway to get to your storage unit.
2. Drive-Up Storage – You'll get convenient drive-up access with this type of storage. This is similar to a garage, where you can park your car next to the rolling door. The ability of having a short distance to move your belongings into the storage space can be very convenient. You will get bigger space at the better price, and it's good for when you want to store the entire contents of your home.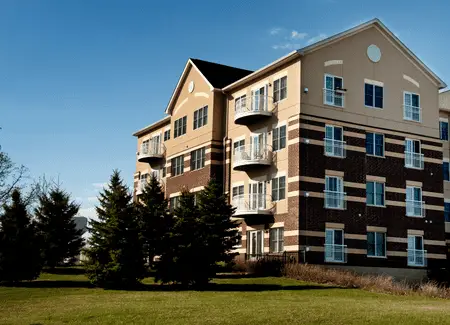 Portable Storage Compared To Self Storage
Portable Storage Containers
Affordable moving cost – This has a low moving cost compared to other options.
Better flexibility – You can use these containers for moving purposes. If you are looking for a short-term storage option, these are simple.

 
The convenience of packing – You can pack your things easily inside the container and move them wherever you want.

 You can pack at your own speed.
No hauling – You won't have to haul the heavy things so you don't need to get a truck. The storage company people help with the hauling by dropping off the container — and by moving the container into the storage center.
Disadvantages of Portable Storage Containers
Limited availability – You may not get all options with this type. The sizes might differ from the ones you want.

 
Large size – It can be very large to fit in a truck. In addition, you may have to comply with the HOA and municipal rules.

 

May Not be Suitable for Upstairs Residences – If you have an upstairs apartment or condo, there may not be a suitable location for the portable storage container.
Self-Storage Unit
Affordable rates – You will get these units at an affordable rate.

 
Security – You'll get better security for your items.

 
Climate controlled available – most indoor storage spaces have a climate control options. If you have delicate items, the climate control can protect the items so they don't get damaged.

 
Better availability – You will get lots of options for this type. Also it's available with different facilities in the markets.

 
Disadvantage
Transport issue – If you compare it with portable storage these are hard to transport as you'll have to move your belongings around. This will take more of your time in transporting.

 
Storage units to hold enough items to furnish a two-bedroom house are easy to find, but before you make a deal with a storage center, you must understand the options of size and types available. The typical two bedroom home will fit into a 10×10 storage space and that can be a good starting point when deciding how much space you may need.
Hopefully we removed any confusion about how much storage space would be needed to hold the belongings for a two bedroom home. If you have had difficulty finding the right storage unit, we can help. The best storage rates are often kept secret.