A portable storage unit is a large, secure, and weather-resistant container that can be moved from one location to another. Most individuals use these structures when relocating to a new home or business.
Also you can use portable on demand storage for decluttering purposes.
Having mobile storage units is essential if you're making some major home changes — especially if you're opting to remodel or upgrade your home.
In addition, contractors use these storage facilities to store and move equipment from one work site to another.
There's a wide array of portable on demand storage that can suit your needs perfectly.
Before picking a storage facility, create an inventory list. Include the items you're opting to store as well as the size and weight of the container.
The right storage facility will save money and time, thus helping you attain a return on investment.
There are numerous companies that offer portable storage services. Choose a firm with a great reputation, sufficient experience, excellent customer service, and reliable charges.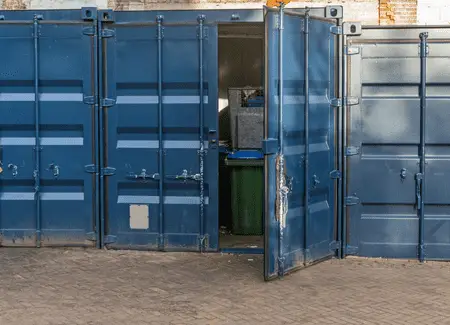 How Does a Portable Storage Unit Work?
The portable on demand storage process varies from one company to another, although they're all fairly similar.
Before you move, a moving container company will bring the storage facility to your location. You'll have several days to load your belongings in the weather-resistant container — at your own speed.
Once your mobile storage unit is packed to capacity, the firm will pick it up and transport it to your desired location.
You'll play a significant role in the moving process, especially when packing and unpacking the inventory.
On the other hand, the primary function of the company is to deliver the moving container to its final destination.
Once you're done unpacking your belongings, the firm will pick the container up and return it.
Portable Storage Container Cost
There isn't a fixed price for a portable storage container. This is because a wide range of aspects will influence its price, including size, add-on features, seasonal changes, etc.
Approximate costs show these storage facilities run between $50 to $300 per month.
Before investing in a portable storage unit, you should compare the container moving process from one company to another.
Choose a firm that adopts a process that aligns with your tastes and preferences.
Cost Factors
Size of the Storage Facility

 
The size of a storage unit is a crucial aspect that determines its cost. Ideally, a big storage container will cost more, especially when compared to a small container.
When evaluating the right portable container size, you should analyze your needs and the set budget. Don't invest in a big container if you're opting to store a few items.
On the other hand, don't pick a small unit if you intend to store many items. Despite the cost of the portable container, you should consider buying a container that suits your budget and the intended use. 
Used vs. New Movable Storage Units
Budget restrictions and personal preferences are two major factors influencing your buying decision. A new unit will be expensive, especially when compared to a used one.
But both containers have unique pros and cons. For instance, a brand-new storage unit will be in immaculate condition with no scratches or dents.
In addition, you can customize it according to your tastes.
Based on research, it's easy to modify a brand-new storage container because it's free from contamination.
On the other side, a used moving container is cheaper. One of the main problems of used containers is that they're prone to damage. 
Seasonal Changes

 
The demand and supply of mobile storage units can influence their cost. The cost tends to be more when the demand increases and vice versa.
In addition, the price is low when the supply is high and vice versa. Before buying a portable storage container, evaluate its demand and supply. 
Add On Features

 
A modified storage container costs more than a plain storage facility. In addition, the cost becomes even more if the structure is customized depending on your needs.
There's a wide range of add-ons with varying costs. Some of the most common add-ons include the following:
– Lockboxes
– Ramps
– Shelving 
The main objective of ramps is to ease the process of loading and offloading your inventory.
In addition, the lockboxes and shelving optimize the facility's storage space.
To make it look more sophisticated, some experts will add a shaded region close to the storage unit. The shaded area can be suitable for people opting to use the container as a vending section. 
Buying vs. Renting

 
Buying a mobile container has a high upfront cost. On the other hand, renting a storage facility comes with various expenses, including transportation fees from the rental firm to the final destination and rental charges.
Also, you'll be charged for additional modifications, although they're billed monthly and added to the rental charges.
When choosing between buying and renting a storage facility, it's crucial to analyze your budget. The customization and type of the container will influence its price.
The question of whether to buy or rent the storage facility based on cost-effectiveness is relative. Before coming to a conclusion, you can determine the time span in which you need the storage unit.
This is key because it's not financially feasible to buy a storage facility if you need it for a short period.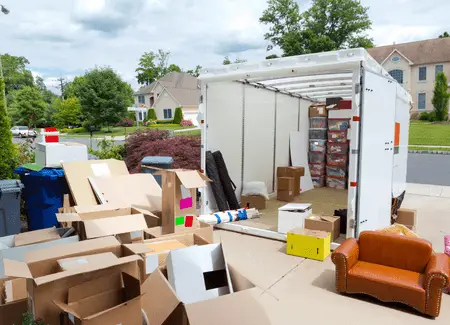 Location and Delivery

 
Mobile storage units are quite challenging to transport because they're big and heavy. The cost of transportation will be influenced by two main factors: the distance and the size of the container.
In addition, transporting a shipping unit needs trained personnel, special equipment, and vehicles.
Before your inventory is shipped from one destination to another, you'll need clearance from local authorities and insurance coverage. 
Things to Consider When Using Portable on Demand Storage
The ideal storage option depends on your needs, wants, and inventory. What's beneficial for you might be unnecessary for someone else.
Before renting from a storage facility, there are certain aspects that you should keep in mind:
Financial Terms and Agreements

 
You should understand the entire financial obligation before you sign the contract. The pricing information entailing the delivery, storage, pick-up, and other fees should be listed on the company website.
In most cases, you'll be liable for damages to the storage unit. 
Mobile Unit Size

 
Portable storage firms offer a wide range of containers. Different containers serve different purposes. For instance, intermediate sizes are suitable for industrial use rather than personal use.
Also, small units are ideal for residential use. Sizing options vary from one firm to another, but there are multiple large, medium, and small units available.
Choose an appropriate size of the container to reduce the risk of inventory damage. 
Outside Circumstances

 
Portable storage units are quite convenient because they're delivered on demand.
However, there are various unexpected events that can occur during the container moving process, including weather changes. Choose a container that would resist outside circumstances.
For instance, if you're opting to transport items that are sensitive to cold or heat, consider a facility that's climate-controlled.
In addition, ensure the inventory is packed with proper heating, insulation, and cooling material.
Another potential concern is pest infestation. Storage facilities that spend more time outside are vulnerable to insects, pests, and rodents. 
Watch Out for Warning Signs
Before investing in a storage facility, you should inspect it thoroughly.
A great portable storage company should address the following concerns: dents and scratches, problematic doors, poor unit sizing, and rust. Look out for dents on the exterior of the storage container.
To reduce the risk of incurring repair and maintenance costs, consider buying a brand-new storage facility.
Dents and scratches can increase the risk of container damage, especially in the long run. A rusty container can damage the contents of the unit.
Also, problematic doors can compromise the security of your facility. 
Material

 
A great unit should have a non-corrosive, strong, and durable material. The right storage facility shouldn't be prone to damage. In addition, it should have a long life span. Therefore, you should consider investing in a steel storage container.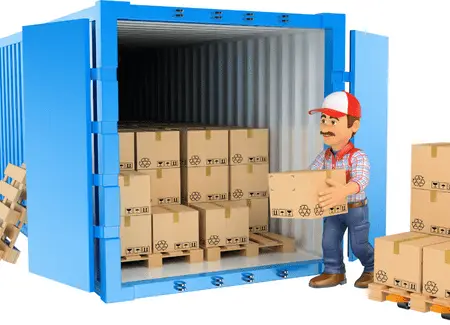 Benefits of Portable On Demand Storage
Convenience

 
Mobile storage units are more convenient. Instead of heading to the storage site, they're packed and delivered to your desired destination. This is a great option if you're looking forward to moving house. It saves time and money in the long run. 
Portability

 
You can transport mobile storage units anywhere. A rental company will bring the shed-like container to your doorstep and pick it up once you're done packing. If you have purchased this unit, you have the mandate to take it anywhere. 
Affordability

 
Unlike traditional storage facilities, portable storage units are more affordable, especially in the long run. Leasing a traditional unit is quite expensive because of the rent and other miscellaneous expenses.
Movable storage units are more affordable and reliable because you rent them when you're in need. In addition, they are flexible. 
Security

 
Most firms need to store expensive items, including:
– Fixtures and appliances 
– Heavy equipment 
– Retail Inventory 
– Raw materials and building supplies
– Metals, including copper plumbing
– Hazardous combustibles and solvents
These items are valuable and potentially dangerous, depending on the material and purpose. Mmovable storage units are secure; therefore, they'll protect your inventory from unauthorized persons and extreme weather conditions. 
There are various uses for a portable storage container, including additional home storage, moving house or office, business storage, home renovations, on-site equipment storage, and event storage.
Choose a facility that aligns with your needs and fits your budget and you'll be happy in the long run.
Where to Buy Portable Storage Containers
Instead of renting a portable storage container, some people prefer to buy one and keep it for a while. And fortunately, there are units available for a flat out sale.
Portable storage containers are available for purchase from many companies that specialize in storage solutions and trucking companies.
The containers are typically made from steel or other durable materials and are designed to provide a secure and weather-resistant storage space.
When purchasing a portable storage container, there are several factors to consider, such as the size and dimensions of the container, the material it's made from, and any additional features or accessories that may be included.
You should also consider the delivery and setup process, as these containers can be quite large and heavy, and may require special equipment to transport and place in the desired location.
Some companies that offer movable storage units for sale or rent include PODS, U-Haul, and Mobile Mini.
Before making a purchase or rental, it's important to research the different options available and compare prices and features to find the best solution for your need.
More Options
Do you need portable on demand storage? You can call now to explore options and get an estimate. We're glad to answer your storage space questions.
You can even reserve a space or a movable storage unit — all within 5 minutes. To serve you quicker, call wait time is near zero.
Frequently Asked Questions:
How much do portable storage units cost?
The cost of portable on demand storage units can vary depending on several factors, such as the size of the unit, the duration of rental, the location, and the company providing the service.
On average, you can expect to pay anywhere from $100 to $500 per month for a portable storage unit. However, prices can range higher or lower depending on the factors mentioned above.
It's best to research and compare prices from different portable storage companies to find the best option for your needs and budget.
How does a storage container delivery service work?
When it comes to storing your belongings, a portable container storage delivery service can be a game-changer.
These services typically work by bringing a storage container right to your doorstep using a specialized truck and trailer.
Once the container is on your property, you can take your time filling it with your belongings. No more rushing to pack your car or truck and hoping you can fit everything in!
When you're done loading the container, the delivery service will return to pick it up and transport it to a storage facility or your new location.
Some delivery services offer extra options for added convenience. For example, you may be able to keep the portable storage container on your property for extra time if you need more time to unload or access your belongings.
Of course, the cost of the service will vary depending on factors such as the size of the container, the distance of the delivery, and any additional services you request.
So if you're in need of storage but don't want to deal with the hassle of renting a truck or driving to a storage facility, a portable storage container delivery service may be just what you need.
With their specialized equipment and convenient options, they can make storing your belongings a breeze.
How much does it cost to store a container?
When it comes to portable on demand storage pricing, there are several factors that can affect the cost. Size, storage length, and location are just a few of the variables that can impact the price tag.
As a general rule, the larger the container and the longer the storage period, the more you can expect to pay.
Location is also an important consideration, with facilities in more expensive areas often charging higher rates.
If you want to find the best value for your mobile on demand storage needs, it's important to research and compare pricing from different facilities.
Keep in mind that some portable on demand storage providers may offer discounts for pre-paying or long-term storage, so be sure to ask about any special offers or promotions that may be available.
What is PODS on demand?
PODS (Portable On Demand Storage) is a company that has been serving customers since 1998 by providing innovative moving and storage solutions.
They offer on demand storage containers that can be delivered directly to customers' homes or businesses, allowing them to load their belongings at their own pace.
Once loaded, the container can be transported to its destination or stored at one of the mobile self storage PODS container holding storage facilities.
With a reputation for reliability and customer satisfaction, PODS is a top choice for those seeking a stress-free moving or storage experience.