The La Vista, Nebraska storage market is very competitive. The most common amenities found in storage units in La Vista  include 24 hour access, Climate Controlled, Drive-Up Access, Front Gate, Indoor units, Managers on site, Parking for vehicles and boats, RV Parking and Security Cameras.
You may not know exactly what you need to store until you get there, but you can be certain you'll find everything you need at a La Vista storage facility — in case one of those last minute things comes up.
Try to consolidate as many items as possible and go as vertical as possible. This can help you save space — and save money.
The best storage rates are often kept secret. Even though many storage spaces are sold out right now, you can still locate a good space nearby. Call now to get an estimate and reserve your space — all within 5 minutes. To serve you quicker, call wait time is near zero. 
And if you're moving out of town, calling the sales team today can help you find reasonable storage in many different cities. 
Find out which storage units are the most affordable near La Vista, NE by comparing them side by side. Remember you might be able to reserve for free to lock in the best price.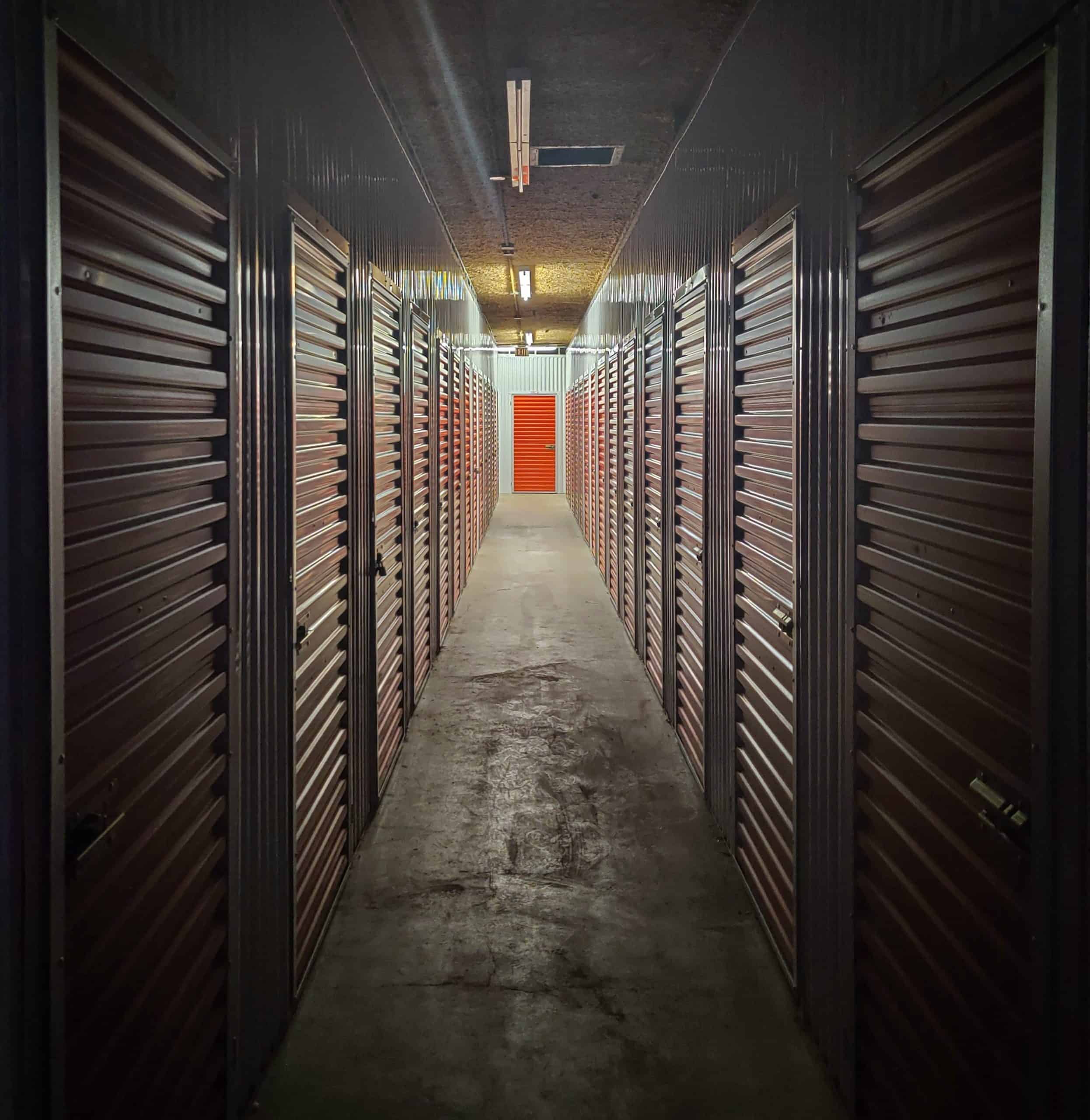 Interior storage units are convenient and can be climate controlled. Photo by Darrin Moore courtesy of Unsplash.com
Cheap storage units in La Vista, NE :
All About Storage
11109 Olive Street
La Vista, NE 68128 
They encourage customers to reserve online for faster service!
Public Storage
7016 104th Street
La Vista, NE 68128
One of the biggest names in storage
StorageMart
Hwy 370 & S Washington St
La Vista, NE 68128
PRO TIP

Figuring out what vista storage unit size you need can be a huge timesaver now and for later on. Our storage unit calculator can help and you can see it here -> storage calculator.  Just add each item you plan to store and let the calculator figure out how much space you'll need. 
Frequently Asked Questions
How much do Storage Units in La Vista cost?
It's natural to ask how much is a storage unit. Knowing the cost for the most popular size can help in a comparison of various storage facilities.
The most popular sized unit is the 10 foot x 10 foot storage unit. In La Vista, this will cost around $90 a month for a non climate controlled unit. 
Climate control will add about $25 a month to that vista self storage price.
The smaller storage units in La Vista can run as low as $30 a month while the largest ones will be around $235 a month.
That's what we found for storage unit prices when we checked several places regarding all about storage la vista.
How big is a 10 foot by 10 foot storage unit?
The 10 x 10 storage unit is the most popular unit size. Being 10 foot wide and 10 foot across, its floor surface area is 100 square feet. Typical ceilings are at 8 feet but some can go as high as 10 feet. Adding in an 8 or 10 foot ceilings puts the total space between 800 to 1000 cubic feet.
Can a King Bed fit in a 10 x 10 storage unit?
This is actually a good sized unit for holding a King sized bed. There's also additional room for several other items at this size.
What sized storage unit should I get to hold my 3 bedroom home in La Vista?
A 10 foot by 15 foot unit should hold a three bedroom home.