Those in Omaha know it's home to several museums — including the Joslyn Art Museum, the Omaha Children's Museum, the Durham Museum and the Strategic Air Command Museum.
The city also hosts several annual cultural events, including the Omaha Summer Arts Festival, the Omaha Film Festival and the College Baseball World Series.
Omaha's location makes it a strategic transportation hub, with a major airport, interstate roadways and railroads passing through the city.
This has contributed to the city's strong economy, making it a center for transportation, logistics and even self storage.
The Omaha storage market is extremely competitive and there are many good deals to be found.
The most common amenities include units with 24 hour storage, climate controlled units, drive-up access, gated access, interior units, on site manager (sometimes live in managers), vehicle boat and RV Parking and extensive security measures.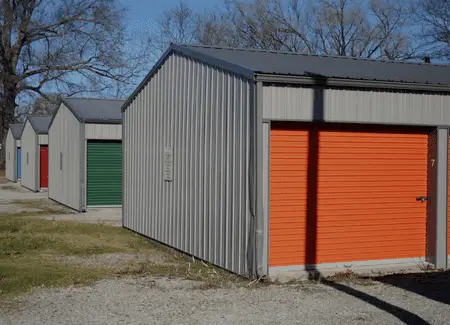 Oftentimes the best rates aren't even published. For competitive markets like ours, there's a simple way to find the right storage space... just pick up the phone and chat with the independent sales team. You can quickly get all the inside details you want.
The best space in Omaha is often kept a secret. You can call now to get an estimate and reserve your storage space — all within 5 minutes. It's a huge timesaver that way.
And if you're moving out of town, calling the sales team today can help you find reasonable storage in many different cities.
About Storage in Omaha
Find out which storage units are the most affordable by comparing them side by side. Remember you might be able to reserve for free to lock in the best price.
Here's some of the top storage centers in 2023:
Storage Depot
11634 I Street
Extra Space Storage
3002 S 82nd Avenue