Chalco is a suburb located on the western edge of Omaha.
Chalco is home to several shopping centers, including the Chalco Hills Shopping Center, which features a grocery store, restaurants, and other businesses.
The community is also located near several major shopping destinations, including the Oak View Mall and the Village Pointe shopping center.
The Chalco, Nebraska storage market is a smaller market. Common self storage amenities found in Chalco include 24 hour access, Climate Controlled, Drive-Up Access, Gate, Indoor units, Manager on site, Parking, RV Parking and Security Cameras.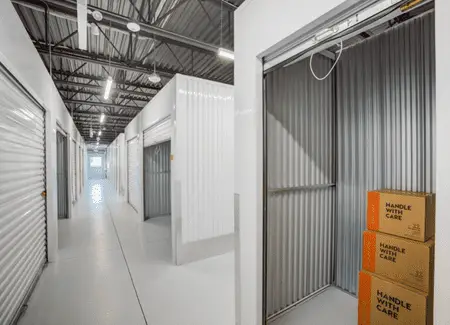 Oftentimes the best rates aren't even published. For competitive markets like ours, there's a simple way to find the right storage space… just pick up the phone and chat with the independent sales team. You can quickly get all the inside details you want.
The best storage spaces are often kept secret. You can call now to get an estimate and reserve your space — all within 5 minutes. It's a huge timesaver that way.
And if you're moving out of town, calling the sales team today can help you find reasonable storage in many different cities.
Self Storage in Chalco
Find out which storage units are the most affordable near Chalco by comparing them side by side. Remember you might be able to reserve for free to lock in the best price.
Here's some of the top storage centers in Chalco for 2023:
Giles Road Self Storage
14750 Giles Road
Cornerstone Self Storage
8787 S 192 Street
Storagemart
10921 Sapp Brothers Drive