You'd never expect your protected belongings to be sold at an auction when they were originally stored securely in a self-storage facility.
Believe me, the last thing a storage center wants to see is customers' items going through the auction selling system — especially if there's personal items that have sentimental family value. I even checked with storage units near me.
Storage Auction Tips
1. Keep Your Storage Unit Clean and Organized
This is one of the most important steps you can take to protect your property. It shows that you care about the belongings and having that respect is important to the storage center.
If you don't clean out your storage unit regularly, it may become cluttered with stuff that's been there for months or years. This makes it harder to find what you need, which means more time spent searching for specific items.
The storage unit could also get dusty or have rodents or pests start to hide out due to lack of interactions and inspections in the unit. This alone can increase the chance that the storage center may want to inspect the unit for potential health or other problems.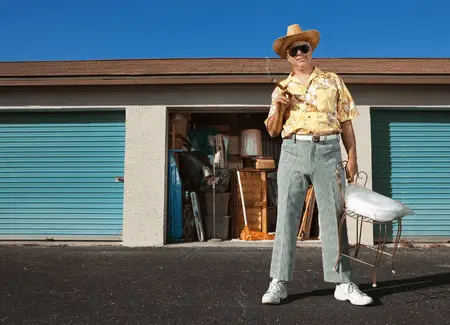 2. Pay the storage bill timely
If you pay your storage bill on time, the storage center knows that you care about keeping your things safe. It's unspoken, but mutual respect is a big deal here.
When a customer forgets to make payments, however, the storage center can get anxious if the missed payment has gone over 30 days and they might decide to put the unit up for auction. The storage center management has to report to their owners about what percentage of units have payments overdue.
There are certain rules and ratios needed for the storage center to stay in business and one of the generally accepted industry rules regards when to close a unit for non-payment.
The storage facility will do about everything they can to not close the unit, because they don't like that mandatory part of the job and it really is the last resort. You can help things go smoothly by just keeping payments current.
If you have an automatic payment deducted each month, this is among the most trouble free payment methods. Make sure the storage center also has your latest contact information in case they need to reach you or to reach a family member helping you.
3. Make sure you store only what you need
It's tempting to pack everything into your storage unit because you think it's safer than leaving it outside. But this isn't always the best option since you might get a larger unit than what you really need.
If you don't use your storage space fully as intended, you could wind up paying higher rates for extra space that you are not using.
A lower priced unit helps your budget to last longer. A smaller unit would save some money in case your budget has gotten tighter recently.
 

View this post on Instagram

 
4. Make sure other family members can access the storage unit
You should designate someone else to check on the contents of your storage unit on a regular basis. This person should be able to look inside the unit without breaking any locks or entering any codes. They should also be able to contact you immediately if anything appears missing.
This can also help if you frequently travel out of town. If something comes up and you're hundreds of miles away, instead of rushing back you could have your family member help take care of the issue.
This includes if you travel back and forth seasonally or if you're deployed internationally. Having a family member that is able to access your belongings at a moment's notice can help prevent those belongings from being sold in a storage auction.
If you store things like passports, birth certificates, social security cards, credit cards, etc., you should let the family member know so they can appreciate the value of what is being protected. Having an extra lock key that is easily accessible to the family member will help.
5. Know the state storage laws
Some states require you to provide proof of ownership before allowing you to rent a storage unit. In these cases, you'll need to show identification such as a driver's license or passport.
Other states allow renters to prove their identity by providing copies of utility bills or bank statements showing that they own the home where the storage unit is located.
Storage owners must comply with their states' laws and regulations and follow them exactly.It's usually necessary to get in touch with the owner of the storage space before an auction can take place.
In some states, the tenant must be notified in person and by email and by first class mail and on the physical storage unit itself – before a public storage auction can take place.
This notification will notify about an impending sale and the amount of time the tenant has in order to get the payment current, or else the contents will go to auction.
Even though this does allow for some grace period, it's best to pay the bill timely in order to avoid the situation altogether.
6. Have insurance for your stored belongings
Storage units are often considered personal property, which means that they are covered under homeowner's insurance policies. However, there may be times when you need to insure your items separately, especially if you are in between homes where you might not have a homeowners policy for a gap of time.
If you plan on storing large amounts of valuable items, you may want to consider getting additional coverage for them. You can do so through a separate policy, but you'll likely end up paying more money for the added protection.
It's important to make sure that you have enough coverage to protect yourself against theft, fire damage, flood damage, vandalism, and other types of loss.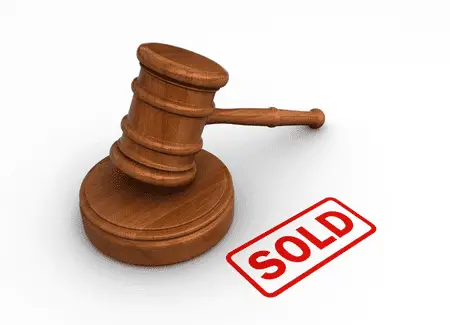 The Storage Unit Auction Process
A storage tenant is usually sent a pre-liens notice before they become delinquent enough to be put up for public storage auction. It outlines the terms under which the property will enter lien (foreclosure) mode.
After a storage lien notice or certified letter is sent, there could be as much 30 days available to respond although it depends on each state. This is not a grace period. At this point, the storage space account is past due, the storage unit has been over-locked (and extra lock placed on the latch) and the tenant's access code to the property has been disabled.
If the delinquent tenant hasn't paid their outstanding rent or made any arrangement for payment after receiving the pre-lien letter, then the property owner may proceed with the final demand, the lien sale, which allows them in selling entire storage unit contents
The majority of state laws require that the self-service tenant be notified of their right to redeem their unit prior to a public storage auction being conducted for the property.
This notice informs the tenant that they must pay any outstanding rent or late charges by a certain date if they want to prevent their storage space contents from being put up for sale at an upcoming auction.
Self-storages can now advertise and publish their auctions for tenants who don't pay on time. If they fail to collect the rent by the specified deadline, they can proceed with the public storage auctions.
Before the auction, people who want to bid on the items gathered at the storage facility to get informed about the auction and check out the items for sale. The storage facility doors will be open so that the bidders can see the contents inside the storage.
I have a few friends that look for storage auctions near me. They haven't found anything of value though.
Attendees are first informed of the rules of the sale before they're allowed to look at the items for sale. Bidders then go to where the items are located and take note of what's inside them. Once all bidders have had an opportunity to examine the unit, the auction begins and the items inside the unit are put up for sale as a whole. Storage unit bidders only place bids for the complete selling entire storage unit contents.
The high bidder wins the auction and pays the amount they promised. Usually, the payment is made right away after the auction ends (or within a few days after) Once the payment has been made, the winner gets a set number of days to remove the item from its current location.
The unit must be empty and cleaned according to the facility's usual standards so that it can be rented out to a new tenant. The winning bidder oftentimes can make a new rental contract with the storage facility to keep the space longer.
This gives the winner more time to thoroughly clean and remove items from the storage space.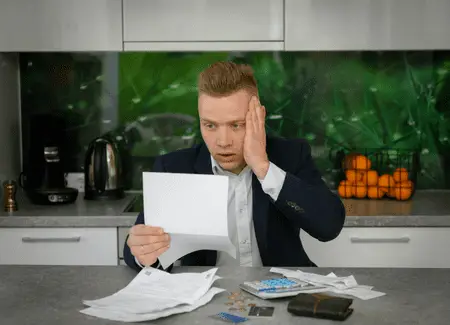 What to do if you receive a storage space lien notice for non-payment
When a storage lien notice is received, it usually includes information about the amount owed, the name of the party who owns the storage unit, and the date the lien was filed. Even if such a notice is received, there's still time to get it resolved and put the account back into a good standing.
If you've recently been served a storage lien notice, it could mean that someone has taken possession of your self-storage unit without your permission. This could happen due to unpaid rent, late fees, damage to the property, or even theft.
First of all, if you want to keep the contents of your storage unit, then contact your storage unit immediately and try to work out an agreement. This could be to tell them you will be in to pay the rent on a certain date — or to see if they can give you a little more time to remove your belongings from the unit.
Second, if you have been current on payments, show the storage center your proof of payment. This may solve the issue right away and be how to stop a storage auction.
If payment hasn't been made and for some people who may be going through a financial crisis and have filed bankruptcy, showing the storage center a copy of the bankruptcy notice could provide extra time to get the belongings out of storage.
It's unsettling to receive a storage lien notice (or certified letter) for a storage unit. But, it's not exactly the end of the world.There's still some time (although limited) to bring the account current and stop the storage unit incurring additional late fees and going to auction.
How to get your stuff back from a storage auction
When a storage unit is sold at auction, the auctioneer typically sets the rules for the sale, and this may include terms such as "as is" and "where is." Typically, once a storage unit is sold at auction, it becomes the property of the buyer.
This means that the buyer purchases the contents of the storage unit in their current condition and location, and the previous owner no longer has any legal right to the belongings.
At this point, it would be difficult to get your stuff back — although not impossible. Regarding how to get your stuff back from storage auction, try contacting the buyer of the storage unit and negotiate with them to buy back your belongings.
You can contact the storage facility directly to ask for the buyer's contact info — or ask the auctioneer if they can put you in touch.
With the buyer's contact info, reach out to them and explain what happened and that you are the previous owner of the storage unit and would like to buy back your belongings.
Be prepared to negotiate a price to get your items back.
It's important to note that the buyer is not obligated to sell your belongings back to you — and may choose to keep them, look through them and even sell them to someone else.
If you are unable to locate the buyer (or they are unwilling to sell your belongings back to you), you may want to look at legal help to determine if you've any options for recovering your belongings. Again… this is a much more expensive option than staying current on the unit monthly bill.
The main thing is that it is best to avoid a storage auction in the first place by making sure to pay your storage unit rent on time and stay in continual communication with the storage company if you're having any difficulty.
How to stop a storage auction
When it comes to how to stop a storage auction, the best way to stop an auction is to pay the outstanding rent (and fees) on the unit before the auction can take place.
Once the payment is delinquent on a storage unit rent, the storage facility has to follow an elaborate legal process before auctioning off the contents. This process is elaborate in order to help the renter as much as possible with added delays.
This typically involves sending a notice of default or lien sale to the last known address on file, giving the renter a specified amount of time to make payment (or arrangements) to get caught up on your payments.
If unable to pay the full amount due, it may be possible to negotiate a payment plan with the storage facility to bring the account current and prevent the auction from happening.
However, it's important to note that once the auction has started, it's usually difficult or impossible to stop it — the facility is required to follow the rules of the auction process and sell the unit to the highest bidder.
To avoid a future storage auction, it's important to stay up to date with payments — and communicate with the storage facility if you're having any difficulty making a payment.
If you give them your attention for why and how to stop storage auction, most facilities would be willing to work with you to avoid a storage auction — it's typically a last resort for them.
Can you buy your own storage unit at auction
Or in other words… can you buy back your own storage unit at a storage auction of your stuff due to a non payment?
It's an interesting and risky question. The idea is similar to buying back a person's home that went to foreclosure auction — except not on as large of a scale as a house.
Generally it's not possible to buy back your own storage unit at a storage auction. Once a storage unit goes up for auction, the contents are considered abandoned property and the storage facility has the legal right to sell the contents to recoup unpaid rent.
The purpose of the storage auction is to sell the unit's contents to the highest bidder, who then becomes the new owner of the items. The storage center doesn't want to encourage people to skip on their payment thinking they could buy back the contents later.
The thing is…  if you believe that your storage unit is going up for auction and you want to keep your belongings, contact the storage facility as soon as possible to see if you can work out a payment arrangement (or negotiate a way) to keep your unit and prevent an auction storage.